Organization of the SAS Regiment and Recruitment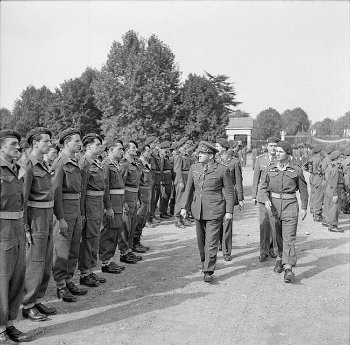 Just like other special forces, the SAS Regiment is surrounded by a great deal of mystery because little information is publicly available. The organization of the SAS Regiment and recruitment, however, are not a secret.
The SAS Regiment actually consists of three regiments - 21st SAS Regiment, 22nd SAS Regiment and 23rd SAS Regiment. The 21st and 22nd regiments form a part of reserve Territorial Army, while the 22nd SAS Regiment is on the list of the Regular British Army. It consists from four squadrons known as A, B, D and G, each of which consists of about 60 men who are commanded by a major. Every squadron is further divided into four troops and a small headquarters section. One troop consists of 16 men and one patrol from four men with each of them having a special skill (besides those learned during the training process) such as demolition, signals, linguist or medic. The four troops that form one squadron, on the other hand, are specialised into four different operational areas:
Air troop. Like its name suggests, this troop is specialised into air services. Men of the Air troop are specialists in different parachuting techniques including free fall parachuting, HALO (High Altitude-Low Opening) and HAHO (High Altitude-High Opening). Boat troop. Men in this troop are trained maritime skills including scuba diving and Rigid-hulled inflatable boats. They train with the Special Boat Service. Mountain troop. This troop is specialised in combat and surviving techniques in the Arctic environment. Mobility troop. In contrary to the Mountain troop, this troop is specialised in desert combat but the men are also experts in motor mechanics and can repair any type of vehicle on the field.
Every squadron of the 22nd SAS Regiment is also trained in anti-hijacking and counter-terrorism since 1975 when the British government established the SAS Counter Revolutionary Warfare (CRW) wing or the special projects team to deal with potential terrorist attacks such as the Munich Massacre at the 1972 Summer Olympics. The squadrons rotate in anti-hijacking and counter-terrorism training which includes hostage rescue, sniper techniques, siege breaking, etc. with each squadron going through training every 16 months.
The men who form the 22nd SAS Regiment are recruited from the UK armed forces but the majority of them comes from the airborne forces. The selection is held twice per year in summer and winter in Sennybridge in Brecon Beacons. About 200 candidates have to go through a five-week long selection process which involves Personal Fitness Test, Combat Fitness Test, hill phase ending with the so-called Fan Dance - a 14 mile long march with full equipment over 2,907 feet high Pen Y Fan (the highest peak in South Wales) which includes running 4 miles in 30 minutes and swimming two miles in 90 minutes at the end of the Fan Dance, jungle phase, combat survival exercises including escape and evasion, and resistance to interrogation which lasts 36 hours. Only about 30 candidates successfully complete all exercises and tests. The selection process for the 21st and 23rd SAS regiments is less challenging, however, the candidates have to meet specific requirements to be able to become members of either of the two reserve regiments.